For All Your Complicated Needs
Transfer points and stations have mostly grown and there is no one solution. With My Ways we create a link that was not possible until now
There are many other approaches to My Ways, and we would be happy to advise you.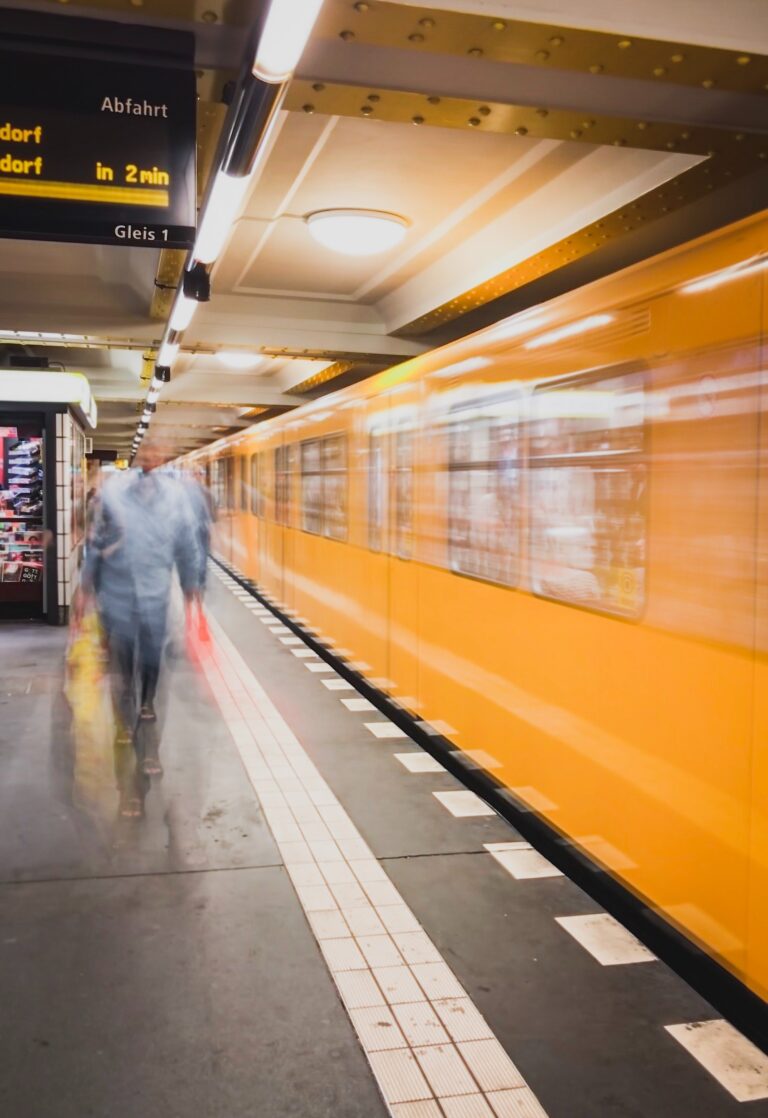 Facilitate navigation for visually impaired people
To help visually impaired people navigate and find their way around railway stations without the help of others. This is more of a mission than just a product.
Advertising. product and service cooperation
My Ways offers the possibility of combining data and making it available to others for advertising purposes. For example, operators of e-scooters, retailers or other companies that use the station.
Physical linkage of means of transport
The basic assumption of My Ways is that good navigation requires two components: The user's device is one component, the second component is a real surface like roads, paths. Especially in large venues (such as train stations) it is otherwise impossible to navigate the user, especially if the user is not able to look at the phone all the time. 
A navigation hint like: "please turn right in 20 meters" is not sufficient for a pedestrian as it can mean anything between 15 and 90 degrees (apart from estimating how much 20 meters is).
Interested to learn more? Let's get in touch!
Need Help? We Are Experts!